Mobile and Secure
Procorem is available for all mobile devices.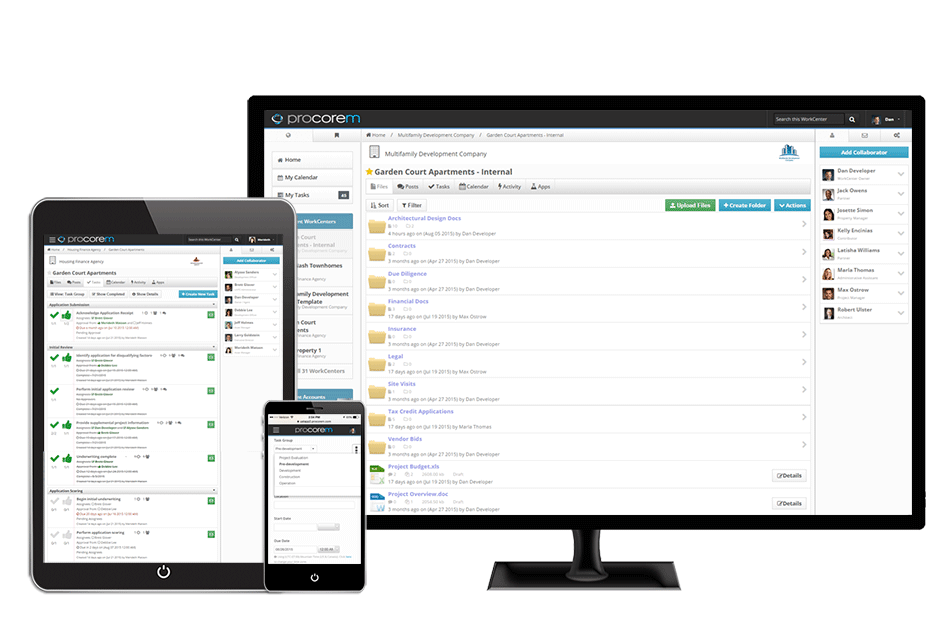 Two areas that every organization requires to effectively conduct business online is mobile accessibility and tight security.  With Procorem, we deliver both.
Procorem balances usability and data security to ensure our clients receive the best of both worlds – secure data available anytime, anywhere.  In order to achieve the type of security our clients expect, we have implemented multiple levels of control to deliver on this promise.
Procorem is also designed in a completely responsive manner which means you can access your data anywhere with an internet connection.  In a remote area?  Don't worry, you can work on your information and then upload back to the system when you get back in service.  Procorem is available on desktop, iOS, Windows, and Android without the need for downloading separate apps.
Ready to start being more productive? Sign up today, we can get you started in minutes!
SIGN UP HERE!
Mobile Enabled
Procorem is completely mobile and can be accessed from your phone, tablet or computer without the need for downloading separate apps.
Data Encryption
Procorem files are individually encrypted with unique file naming to prevent any distinction of data for would be hackers.
In-App Security
Procorem provides configurable security roles to control what a user can do. WorkCenters provide a core layer of security so you are only sharing information with the right people.
Security Infrastructure
SSL Security and Penetration testing protect Procorem for unauthorized access to your data.