Task management software designed for your business!
Completely customizable project and task management software for all project participants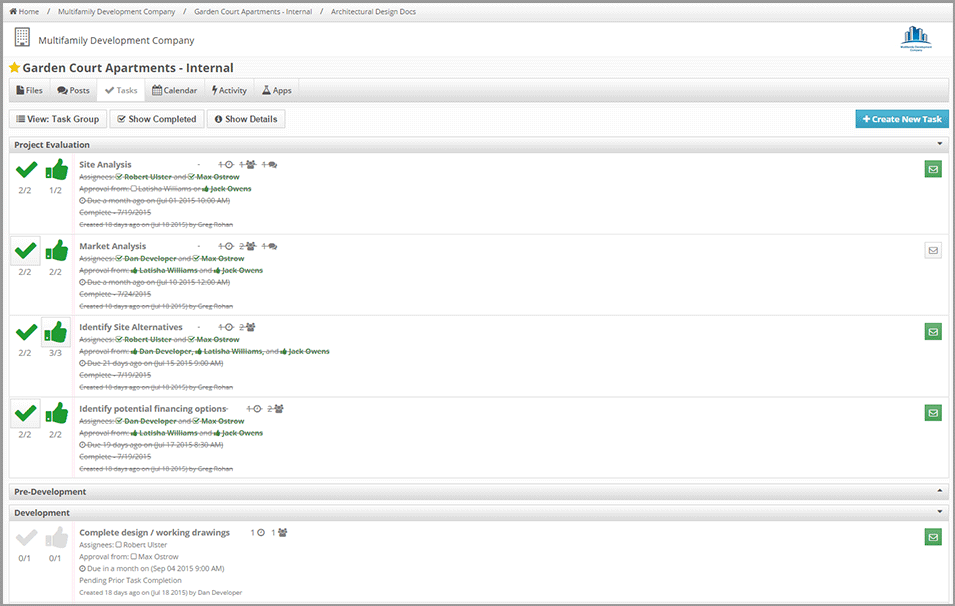 Today, more than ever, business collaboration relies on the effective coordination of many parties – both internal and external to your organization. Without a standardized way to govern communication, manage milestones and stay on top of tasks, critical business activities get lost in the shuffle.
Procorem's project and task management software functionality gives you direct insight into your project status and performance. Customize tasks by project and create templates to easily get a new project started.
View tasks across your entire organization, by project, associated with documents and much more. With Procorem task management software we provide the flexibility to align core project tasks to your business with customizable task groups, multiple assignees, flexible approval processes, email notifications, task dependencies and more.
Ready to start being more productive? Sign up today, we can get you started in minutes!
SIGN UP HERE!
Task Groups
Customizable task groups allow you to match task workflow with core business processes. Control order and grouping of all tasks.
Multiple Assignees
Tasks can be assigned to multiple project team members and can be assigned by project role or individual.
Approval Workflow
Configurable approval workflow allows task approvals to be performed in order and by any number of approvers.
Task Flow
Procorem's task flow allows you to control the order of task completion. Easily control the order of task completion.